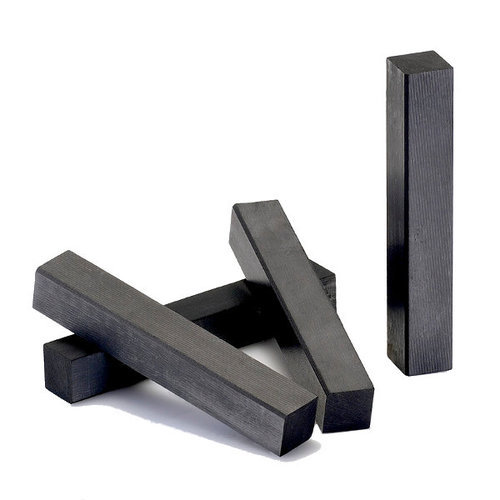 What is EDM Graphite?
Before we discuss EDM Graphite, it is first necessary to talk about EDM electrodes. EDM is an acronym whose complete form happens to be Electrical Discharge Machining (EDM). When we talk about EDM, we refer to a process to erode metals by using electrical sparks in a precise and controlled manner. Doing so requires the services of EDM electrodes. We may use a variety of materials to constitute the electrode material. These include:
Copper

Brass

Copper alloys

Silver

Molybdenum

Tungsten

And graphite
Through the use of the EDM process, it is possible to manipulate metal objects in situations where other mainstream methods prove to be of little use. Note that we can only use the operation on electrically conductive metals. Of course, there are exceptions where it might be specifically designed to work with other similar metals.
The EDM process uses regular electrical discharge, making it possible to cut metals in small and odd angles. Further, you can also create detailed cavities and contours in hard steel and other similarly strong, more exotic metals like carbide and titanium.
EDM Graphite-
Graphite EDM electrode has several considerable advantages that make EDM Graphite the most popular choice amongst users. These advantages include:
The machining process is relatively easy.

It provides a tremendous amount of resistance to thermal shocks.

The thermal expansion coefficient is significantly low. This coefficient is in fax 3x lower than copper electrode material. It ensures that the electrode geometry remains stable during the actual EDM process.

EDM graphite suppliers can supply it in good quantities with big and small size blocks.

Graphite doesn't melt but transforms to gas at a temperature exceeding 3400 degrees centigrade, which means minimal potential wear.

Using graphite electrodes, EDM manufacturing firms can supply lighter electrodes due to the low density (5 times) of the graphite material compared to copper.
The metal removal rate offered by a Graphite EDM electrode is higher than that of conventional copper made electrodes. Additionally, the wear is also relatively more minor.
Further, a graphite EDM electrode possesses the unique attribute of a progressively diminishing wear ratio with an increase of peak current.
Things to Consider In Graphite Electrodes?
As a material for EDM electrodes, graphite comes in several grades. However, if you compare different graphite grades by examining their physical properties, it will likely mislead you. Instead, it is a better idea to carry out performance testing in of the particular grade of the graphite electrodes. However, such performance does depend on the following physical properties:
Generally, with a progressive increase in the graphite EDM electrode density, there is an accompanying decrease in the wear rate. Not only that, greater EDM Graphite density serves to improve the surface finish of the electrode as well. EDM manufacturing firms use such dense graphite material machine parts where it is essential to maintain geometry. Keep in mind that less thick forms of graphite are more effective in material removal.
When the electrode material supplied by EDM graphite suppliers features a very fine grain, it translates to a better finish of the surface and considerably fewer wears. However, such fine grain graphite comes with downsides- reduced material removal and an increase in the graphite block sizes. It is more expensive too!
The lower the power of the graphite to resist electricity, the higher will be its thermal conductivity. Graphite can scatter and dissipate the energy that gathers on the electrode with each discharge. Accordingly, as the graphite electrode resists electricity more, the wear rate of the same goes down.
High levels of flexural strength give graphite electrodes the ability to machine metals in a more nuanced and more detailed way. It also reduces electrode wear.
Hard graphite makes it hard to machine metals with the electrode.
To sum things up, EDM is an excellent way to machine metals, and graphite is close to perfection as the electrode material to be used in such EDM machines.
---
Comment on this post . . .