We Are Here to Increase Your Business With Experience
Graphite Product Manufacturers & Dealers
Quality Control System , 100% Satisfaction Guarantee
Unrivalled Workmanship, Professional and Qualified
Timely Delivery, Prompt & Accurate
Expo (founded in 1985) specializes in machining of Graphite Product Manufacturers & Dealers.
Expo promises you the finest raw materials, allied to first class manufacturing techniques and the best possible service. We have a rich experience of more than two decades in machining of Graphite. Our specialty are EDM Electrodes & Customized Graphite Components.
We have partnered with TOYO TANSO (Japan), premier manufacturer of iso-molded graphite, for our Graphite needs.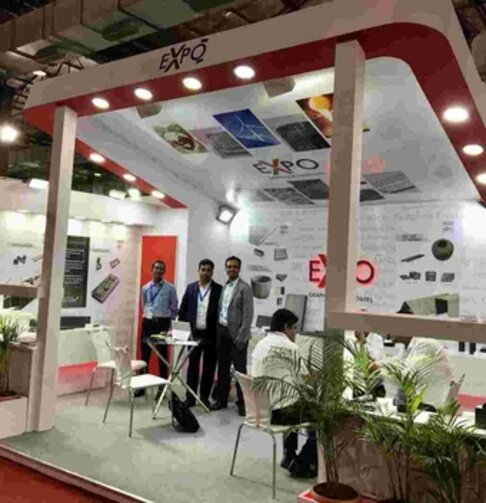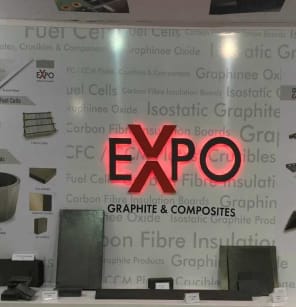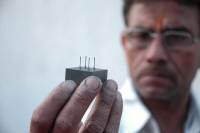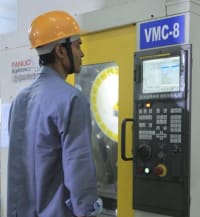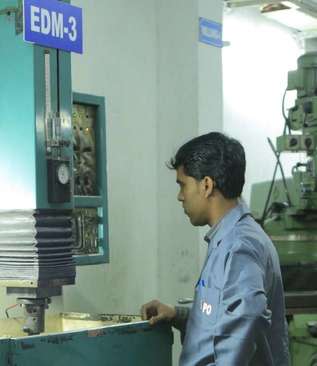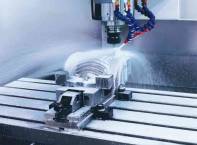 EXPO is a global leader in manufacturing Graphite products and machining. We create our products using globally acclaimed manufacturing techniques and provide excellent service while trading with our industry. We have completed more than two decades in the market in machining Graphite and specialize in producing EDM electrodes and Customized Graphite products.
Exclusive Quality Control
Premium Quality GraphiteProducts
Best Delivery Services
Customized Merchandise
Quality and Quantity delivered on time, every time
We aim to forge a synthesis of professionalism with total integration of a lasting relationship with the customer, thus associating with our customers as a partner, and surpassing the mere commercial vendor/supplier set-up.
Our goal is to serve you with excellent value-added products. Our in-depth knowledge and experience in Graphite & EDM machining makes us capable of understanding the intricacies of this versatile material and enables us to serve our customers' requirements effectively.
We ensure your success and growth with excellent quality products delivered strictly according to your timelines, and generate consistent quality products coupled with logistical and economical advantages.
We unfailingly adhere to your schedule of requirements so that inventory costs for you are minimal and enable each customer to enjoy the benefit of our Motto: "Quality and quantity delivered on time, every time".
Creating Trust, delivering Innovation,
distributing quality
We are focussed in building long term relationship based on trust and our
customer happiness

Satisfaction
With the raising of the level of customer satisfaction constituting the predominant theme of management, we shall aim to provide optimal levels of quality, delivery times, costs, and services.

Self Sustained
Through continuous innovations in technologies, it is our goal to be a constantly growing.


Happiness
We are committed to building a rewarding workplace that respects the independence and creativity of employees, encourages them to have goals and permits fair evaluations.
We Do Care...
Social

Responsibility

At Expo we do feel responsible towards the environment and society. Based on this philosophy, all employees, including senior management vow to make ongoing contributions to sustainable development by maintaining healthy relationships with our stakeholders and working on environmental & social issues. ,
Under its corporate social responsibility activities, Expo has been providing its support to people to help them stand on their own feet for a living.
---
Creating Products, Distributing Quality
Entrust us with all your needs for a guaranteed premium experience
---
Happy With Customers & Clients
"Fulfilling the Graphite EDM electrode requirement for my company from EXPO has been the best decision. EXPO matches all the product requirements for my enterprise and has delivered my product without any hassle. EXPO's services are top-notch with high-quality products, and my first-hand experience with them made me buy all my graphite requirements from here. I recommend EXPO to everyone who wants a smooth delivery and a premium graphite product experience."
"Services and delivery processes are my priority while dealing with any company. I started looking for companies with the best services, and a colleague suggested to me EXPO products and acknowledged their services. After giving it a try, I instantly liked their way of processing the product. All the technicalities and processes of product choices and delivery did not have any issues. I am happy that I traded with them and am looking forward to extending my business with EXPO."
"Continuous Casting Dies is just one of the products I have brought from EXPO; this product met all the requirements for my company and instantly booked it without wasting any time. The product has been working smoothly for almost two years. I am happy that I am a frequent buyer from EXPO. I would suggest people entrust EXPO with all your continuous casting die and graphite needs and experience a smooth and swift machining process."
"I have traded with many industries throughout my working life, and finding a company that suits all your needs was a very tedious task. EXPO met all my company requirements and has never given me a chance for complaints. Their customer service is another area worth appreciation as they have a dedicated team to solve customer needs. I bought the Carbon Fiber Insulation Boards recently and would gladly say it was an excellent investment."
"C/C composites are available in most places, but EXPO's product quality was no match for other companies. After trying most of the products from many companies, I would say that EXPO's product remains on my top list. Their premium quality promise stays up to the word and has no complaints. Added to this, their services are worth mentioning. I would recommend this product from EXPO to everyone if they want a smooth experience in their machining process."
"Delivery of the product without any hassle is important for me as much as the product quality, because any delay would affect my company. EXPO's fast delivery service is way better than expected. When I ordered the graphite componentrecently, the delivery process was smooth, and the product quality was also worth noting. I did not experience any difficulties, and my business value was higher because I had a shorter delivery time. I would surely appreciate EXPO for their services and gladly buy all my graphite requirements from them."